The BSB Bring 'DNA' Tour Secrets To The iHeartRadio Red Carpet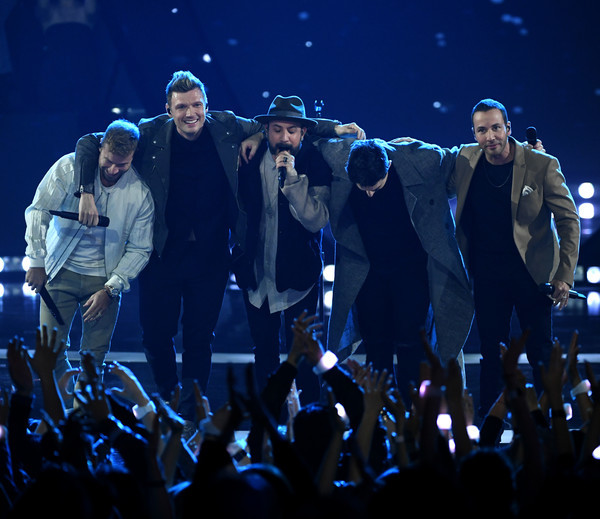 The DNA tour is drawing near as the era of BSB Vegas comes to an end. With the Backstreet Boys working hard in rehearsals for the tour that kicks off in Lisbon, Portugal on May 11th, they haven't had time for much else.
They did, however, pause on tour prep to perform on the iHeartRadio Music Awards last week, alongside artists like John Legend, Garth Brooks, and Ariana Grande. If you missed the mash up of "No Place" + "I Want It That Way" that had even Maren Morris singing along in the front row, you can watch it here.

Perhaps what's more interesting is the hints that Nick and the Boys were giving on the red carpet about their upcoming arena tour. From Nick revealing that Brian's son Baylee would be opening to a tease about how many songs will actually be included in the setlist, the band definitely has everyone excited about what's to come.

Watch more interviews below as well as Nick talking about the evolution of BSB albums and his personal love for This Is Us in this week's BSB 23 Chromosomes episode then tell us where you'll be seeing the tour in the comments!

(Oh, and in case you missed it, there's a sale going on in the site store -- just in time for you to wear to your show or roadtrip / jetset in! Get 50% off your total cart purchase, free domestic shipping with purchases over $50, and a free water bottle with the purchase of any flight jacket. This deal only runs through 3/22, so shop now!)