Nick Carter Gives Fans Sneak Peeks Into 'DNA' World Tour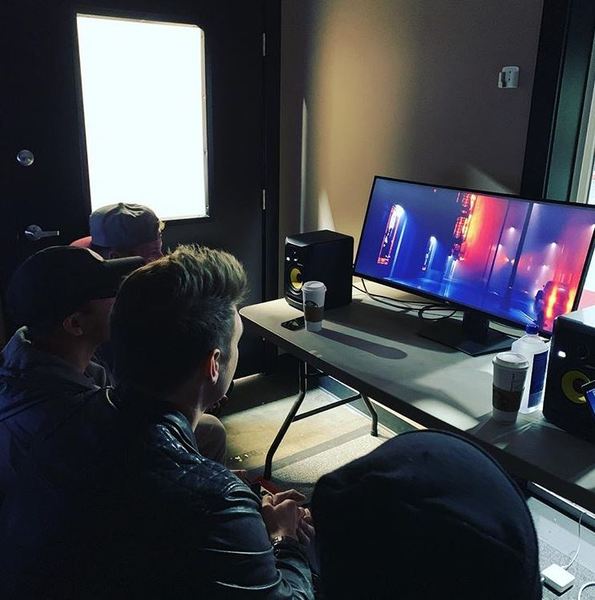 In the era of Black and Blue, Nick Carter began posting videos pretty regularly, highlighting everything from backstage and soundcheck before fans were allowed in, to tour bus life, to what it's like to be a Backstreet Boy (including the most random of moments infamous Backstreet ice challenge). These videos continued for years after and they are known as Nick's Corner (you can watch the last few here).
Since the birth of Nick's Corner, social media has become more prevalent, allowing for easier access to these moments, and Nick's life has become a lot busier. With solo projects, Backstreet projects, being a husband and a father, keeping up with regular video edits and updates hasn't been easy to keep up with.
Fans, however, have pled for the comeback of the Corner. Anyone that knows Nick knows that it has always been important to him to find a way to give fans what they want and after much thought, he has finally come to a solution - just for you!
If you follow Nick on Instagram, you will find in the past few days that he has begun to share bits and pieces behind the scenes of the DNA World Tour rehearsals as the Backstreet Boys prepare for their largest tour in years. These "sneak peeks" will continue as a way to revive what fans loved about Nick's Corner - unrehearsed, unscripted and unpredictable looks into what only Nick can reveal.
And, of course, he wants to share it with you all! If you haven't already, turn on your Instagram notifications because you won't want to miss any of his live sessions - where he's even answering your questions (or saying hi). This is Nick's Corner 2.0!
Oh, and don't worry - he'll still be sharing his regular insta-posts of his sweet home life too.
If you're a Fan Club member, keep an eye out for another Q&A blog thread soon and perhaps a few more things here and there.
You never know what Nick will be up to next, but one thing is for sure - he is committed to making 2019 an amazing year for fans and and beyond excited to start connecting with as many of you as possible worldwide! Trust us - you don't want to miss out.