The Backstreet Boys Announce New Album + 'DNA' World Tour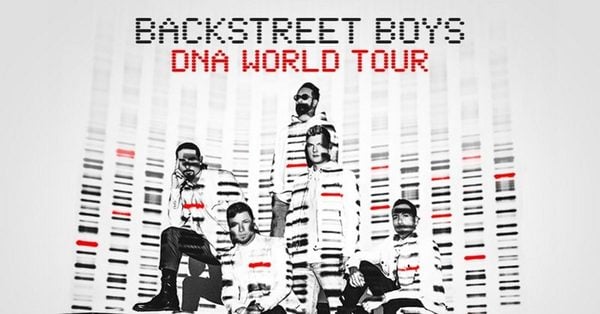 The wait for new music is over!
Hours after releasing their new single, "Chances", this past Friday, the Backstreet Boys also announced that their long awaited 10th studio album finally has a name and will be dropping on January 25th.
But the surprises didn't stop there! Along with the release date for "DNA", Nick and the Boys also announced the dates for their largest arena tour in 18 years, beginning overseas in May 2019. Currently, the tour is set for 69 dates worldwide.
While the tour won't begin until the Backstreet Boys finish their Las Vegas residency in April, they're already sharing details about the upcoming album and tour. The Backstreet Boys revealed exclusively to USA Today that DNA will go "back to basics" while "pushing their sound forward in a new way" with tracks featuring writing credits from Ryan Tedder, Shawn Mendes, Andy Grammer, Lauv and more. The tour will also feature a live band for the first time in years.
The "Chances" music video, also released on Friday, has already reached over 4 million views in 72 hours. If you haven't watched it yet, you can catch it (and the tour promo video) below!
Backstreet Boys Fan Club presales have already started for North America with the UK / Europe to follow on Tuesday, but tickets go on sale to general public on Wednesday, November 14th. Which cities will we be seeing YOU in? Let us know in the comments!