Keeping Up With Carter: October 2018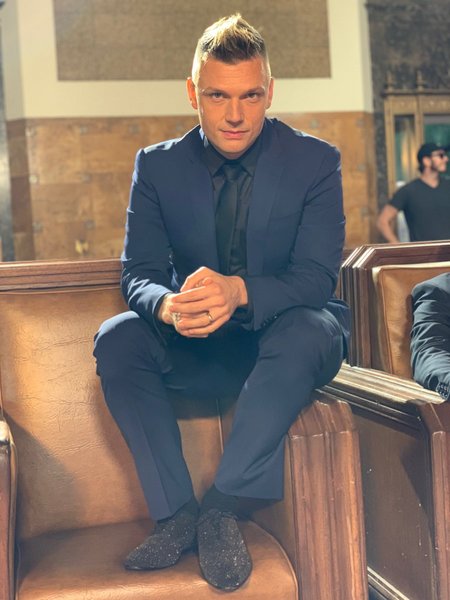 After finishing a wildly successful Mexico and South American mini-tour, Nick took time off to spend time at home with his family before the Backstreet Boys head back to the stage and begin promo for their upcoming album and new single. Keeping up his close relationship with fans though, he has been sharing snaps of his daily life on his down time, including sweet father-son time, the baby shower that he and Lauren threw for his sister, and a trip with the whole family to Disneyland on Instagram.

This week though, it's (Backstreet's) back to work! On Monday evening, the Backstreet Boys revealed that they were filming the music video for their soon-to-be released second single of 2018. "The time has come", Nick proclaimed in a tweet, followed with #CantStopUs.
Can't stop them, indeed. The Boys have flown from LAX to London in the past 24 hours to make a string of promo appearances. Nick will be hanging out with the rest of BSB on Radio BBC 2's Breakfast With Chris Evans Show on Friday morning between 6:30a and 9:30a local time (1:30a EST / 12:30a CST) -- you can listen live here.
From there, the Backstreet Boys will be filming for a future airing of UK talk show Loose Women and performing on the results show for Strictly Come Dancing on Sunday, October 14th on BBC.
With just two weeks until the quintet return to Zappos Theater in Las Vegas, the time is now for all things Backstreet!
You also don't want to miss this just-released interview with the group and Arjan Timmerman for The A-List Pop Live: Boy Band Special on Apple Music's Beats 1, where Nick reveals where he wonders if the Backstreet Boys should have taken a different turn with their music, how they stay humble, and answer questions from other boybands on the rise. Listen here.
Stay tuned for all the up-to-date happenings -- you're not going to want to miss this.