LISTEN: The Backstreet Boys Have Dropped A Hot New Single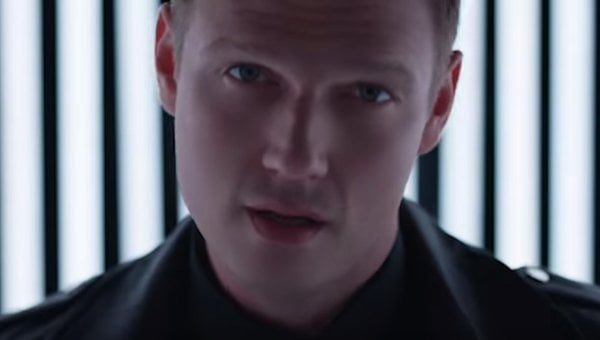 It's been less than 24 hours since the Backstreet Boys dropped their first single in 5 years, but they are definitely making up for lost time.
"Don't Go Breaking My Heart", an upbeat radio-friendly jam, features Nick Carter on the opening verse before moving into the five part harmony that the group has always been known for. Within minutes of the new song becoming available in different parts of the world, fans began posting their reactions on social media and #DontGoBreakingMyHeart quickly became a trending topic on Twitter worldwide. In fact, it remained the #1 trending topic in several countries.
The success hasn't stopped there. "Don't Go.." is also topping the iTunes charts, hanging steadily at #1 in the U.S. and Canada, gaining radio airplay across the country, and being praised as a "banger" by news media outlets. Much described it as "a single that is deserving of an ascension to the top of the charts. So. Freaking. Good." Judging by the day's success, we think it's pretty safe to say that most people share the same sentiment.
And did we mention the OVER 2 million views that the music video received today (also in less than 24 hours)? The video, produced by Rich + Tone, features the Boys hitting some fresh new choreography (that of which Nick made it no secret that he had been pushing for) in front of eye-catching backlit walls with camera angles that feature them in the best ways. If you haven't watched it yet, make sure to catch it below!
What do you think of "Don't Go Breaking My Heart"? Sound off in the comments below!
You can find everything you need about where to purchase / stream the single here.
(Psst! If you're in or around the L.A. area, you'll also want to check this out before it's gone in two weeks.)