Spotlight Story: A Picture Is Worth A Thousand Words

With the kick off of new Vegas shows and the announcement of new ones plus on sale, presale, and more, the Spotlight Story is coming to you a little late – Backstreet time, if you will.
But here it is!
Nick has shared a lot with fans over the years and a lot of the memories are living in the media section of nickcarter.net. We wanted to walk down memory lane with you and wanted to know which photos and videos you loved best and why.
Our Spotlight Storyteller this month is Miriam Peluso! She had this to say about the photo below:
"I do really love all the pics in the media archive because more or less every single one of them gives me an emotion, but there's a pic I've always really loved and it's called: "the eyes of an entertainer". It shows us Nick's microphone and the crowd at the SC. Among all the pics I love this one because I've always wondered to myself what an entertainer feels once on the stage, what he sees and which kind of emotions he experiences in that specific moment. I love that Nick shows us with that pic the way he feels. I mean we, the fans, feel that everything is amplified when we meet our idols, but we really don't stop to think what they feel when they meet us, their feelings, their emotions and I adore Nick's has given us a glimpse of his point of view!"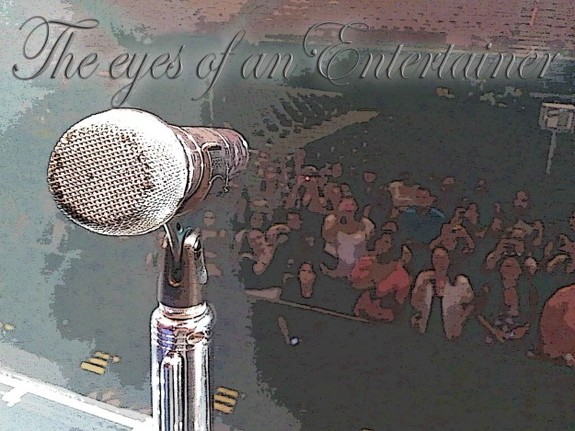 Check the forums for next month's Spotlight Story topic!