What's Next For Nick Carter? Check It Out!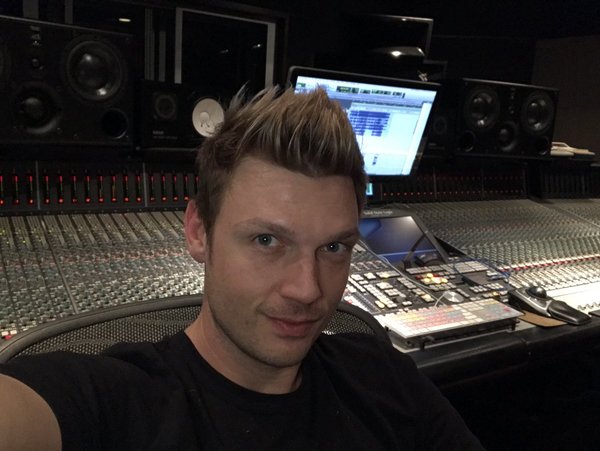 Just as 2016 was a record year for Nick, 2017 has been one for the Backstreet Boys. From a country collaboration with Florida Georgia Line to selling out their cruise a year in advance to hanging out with Steve Aoki, the group has been unstoppable. Their most notable achievement this year, however, has been the record-breaking residency that they've been holding at the Axis Theater in Planet Hollywood in Las Vegas.
This weekend marked the end of the Larger Than Life Vegas shows for 2017 (but not before adding a surprise temporary 6th member), but have no fear – it's definitely not the last you'll see of Nick this year. Check out everywhere you can see Nick Carter (and the Backstreet Boys) through the end of the year below.
Drop The Mic – November 21st // TBS @ 10:30/9:30pm CST (Previously Recorded)
95.1 Kissmas Concert - December 5th // Charlotte, NC
Jingle Bash – December 7th // Chicago, IL
Jingle Ball North – December 9th // Toronto, ON (Airing on CTV)
WZPL Jingle Jam – December 12th // Indianapolis, IN
102.7 Fresh Holiday Jam – December 13th // New York City, NY
All Star Christmas – December 16th // Hartford, CT
Backstreet Boys in Cancun – December 29th and 30th // Cancun, Mexico
You can find tickets for these events here, but hurry! Some events are selling out quickly or have already sold out. Oh, and did we forget to mention that Nick is also working on new solo material?
Also, don't forget that the bidding for Nick's donated art piece begins in just a few hours! The online Big Heart artcrawl is being held by Longfield Care in Gloucestershire to raise money for the 'Art For Health' groups in their community. To read more and find the direct link to the eBay auction, which will run until November 30th, click here.
Nothing will get you in the holiday spirit though quite like the newest addition to the NC store though! If you haven't already purchased the Nick Carter 'Believe' Holiday Sweatshirt, don't miss out (it's not a bad gift for your friends either). It IS beginning to look a lot like Nickmas, you know…
Headed to any of these events or still high on your Vegas memories? Be sure to share them with us in the Nick Carter FC ASAP!