Nick Talks About 'I Want It That Way' Music Video & More with Us Weekly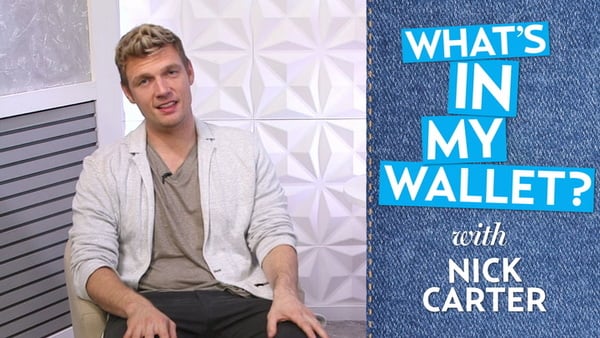 Ever wondered what the Backstreet Boys thought of their 'I Want It That Way' music video? Well, Nick recently spoke with Us Weekly on what he thought of it.
"I just remember having to film the music video in-between doing a lot of stuff. I don't remember traveling but I remember coming in and working up a choreography routine at the last-minute. I think we felt that it was super cheesy and it was something that was unnecessary," Nick Carter exclusively tells Us Weekly. "It was kind of like we didn't want to do it."
"Later on it was one of the most iconic scenes when the chorus hit. It didn't feel as epic as some of our other videos that we had done prior to it," he continues. "[We felt] like it wasn't the greatest music video — at all. And we didn't feel like we lived up to it."
Nick also talked about how he has never seen the group not being together.
"I just had never seen us not being together. I don't know why that is," Carter tells Us. "We enjoy what we do. We love it. We are a family, we have fun together and we enjoy the music. We love our fans and we love what we represent. A good part of history when it comes to the '90s is just interesting people — times have definitely changed but we feel our representation of that golden age and we're proud of it."
Nick even spoke about the Backstreet Boys upcoming album. Us Weekly also asked Nick about what was one of the most memorable videos they've done, if he ever gets tired performing certain songs, how workouts have changed over the years and any regrets on outfits.
You can read Nick's interview over at UsMagazine.com.

Us Weekly also shared a video where Nick talks about what's in his wallet.