The [Backstreet] Boys Are Back In Town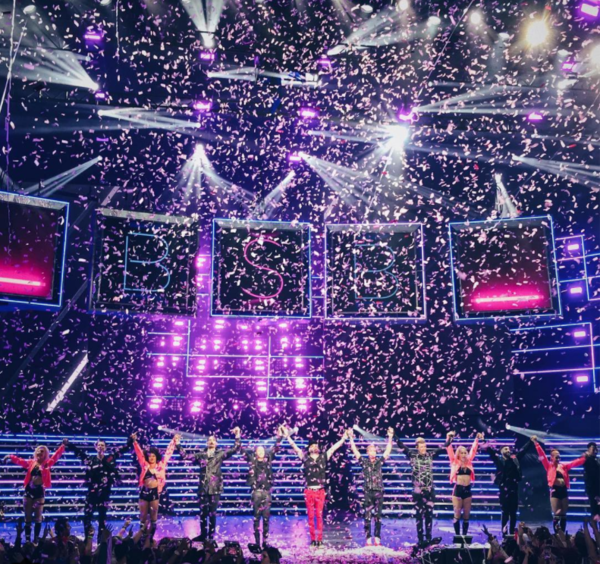 It's no secret that the Backstreet Boys have had an incredible run at the Axis Theatre in Las Vegas… and last night, they came back for more. There was no lack of excitement – from the five and the crowd alike – as Nick along with Kevin, Howie, AJ and Brian hit the stage again for the first time since July.
Even though it was their first time back in Las Vegas since Summer, the group never stops working to make the show bigger and better.
"We're always trying to make it better, finding ways to maybe restructure some of the content, make it more seamless and as entertaining as it can possibly be. We're always trying to outdo ourselves. But I think from the outside, people are really satisfied and maybe even kind of blown away. We're very grateful, and it's serious business to us. For the past two weeks, I've been in the gym training and preparing. The show is intense, and there's so much to it, and we need to look good and feel good to have the strength and energy to endure it. And in Las Vegas, it's important that people leave satisfied and [feel] their money was well spent," Nick told Vegas Weekly in a new interview, which you can read here.
If you think it's all work and no play in Sin City though, you're wrong. You might remember Nick showing up to perform with Steve Aoki at Omnia earlier this year. Tuesday night after rehearsals, all five BSB could be found hanging (and flipping) out at Aoki's home. Does this hint at a collaboration in the future? We'll just have to wait and see!
Don't miss your opportunity to see the Boys in Las Vegas before 2017 is over! Get the remainder of the dates, your tickets and VIP meet and greets here.
Oh, and don't forget to tell us about your experience in an FC blog!