Keeping Up With Carter: Fall 2017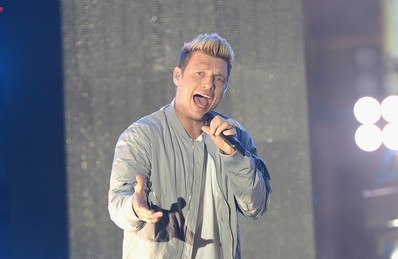 After a sold out run in Las Vegas with the Backstreet Boys, serving as mentor on ABC's Summer hit show Boy Band, hitting a few Summer festivals and dates on the Smooth tour with Florida Georgia Line, Nelly and Chris Lane, Nick has been understandably quiet for the past few weeks.
Any Nick Carter fan knows, though, that he never stays away long and this Fall is no exception! Look below to see where you can see him next.
October 21st: BSB in Singapore
While tickets for this show sold out in less than 2 hours, VIP Meet and Greet is going on sale for Fan Club members and general public in the next few days. Also keep your eye out for most tickets possibly to be released for the show according to local media.
October 27th: QTOPIA
The Backstreet Boys will be performing alongside Flo Rida and Los 5 in Alpharetta, GA.
October 27th - 29th: Walker Stalker Con Atlanta
Nick will be appearing at WSC, doing photo ops, autographs and more on Saturday and Sunday! If you're in town for QTOPIA, this is a perfect opportunity to make a weekend of it. Don't wait to get your tickets / photo ops though - this event DOES sell out.
November 8th: BSB Vegas
The Boys are BACK in Vegas at the Axis Theater in less than 2 months. If you haven't seen this show yet, what are you waiting for?
Nick is going to be all over, so where will YOU be? Tell us in the comments!